Bunting Construction company uses a Building Informational Modeling (BIM) system that is utilized as a Virtual Anaylsis tool for our clients. It makes a reliable digital representation of the building that aids in design decision making, construction planning and cost estimates.

Having the ability to keep information up-to-date and accessible in an integrated digital environment gives the owners a clear overall vision of their home, as well as the ability to make informed decisions faster.

Prior to construction, we will "virtually" build your new home. This has many time and money saving advantages:
You can "walk through" your home before we start building. This ensures that the design of your home functions as you intended and is also visually pleasing.
As you choose your selections we can place them in the renderings and you can visualize what the room will actually look like. This allows you to make sure you really want what you have picked out before it is too late or expensive to change.
Virtually building your home beforehand allows us to find and prevent any structural problems that may not have otherwise been realized until the problem occurred.
More exact estimations of materials can be made, allowing savings on any wasted materials.
The Virtual Home Analysis At Work - A Client's Perspective
The first time we saw our house plans on Scott's virtual analysis system we were absolutely amazed. All of a sudden our house seemed to come to life and we were able to visualize every aspect in 3D images. In an instant, multiple views of both the inside and outside were created allowing us to see every angle of every room. We were literally able to see the house from all perspectives, walk thru the rooms, even look thru the windows before the construction process began.

This level of visualization gave us the opportunity to alter, change and enhance our plans before costly change orders were necessary. If we, or Scott had a question, we were able to deal with it immediately and receive instant visual feedback. The ability to see our house in this format, both on-line in Scott's office and also via emails sent to our home in Massachusetts allowed us to feel we were part of the entire process, and truly end up with the house we wanted.

It also provided us a level of comfort and reassurance in knowing that even though we were hundreds of miles away during the planning and construction phases; we knew exactly what our home was going to look like with no surprises or issues to deal with upon our return to Hilton Head.

After we signed on with Scott he mentioned that he was looking into this system and we are thrilled to be among the first of his clients to benefit from it. We are very impressed with Scott and his team's interest in new building technologies that enhance both the homeowners and builders experience and virtual anaylsis is just another reason we know we made the right decision in choosing Scott to build our new home.
Sheila & Jeff Eydenberg
Eydenberg Baynard Park Road – Sea Pines
With high quality standards,
Bunting Construction Company
as built numerous award winning homes, both locally and nationally!
Call: 843.842.9033
or
Send Us an Email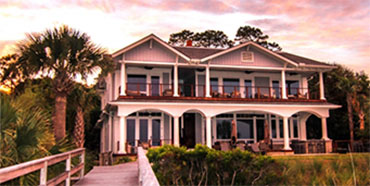 Portfolio
For more than 20 years, Bunting Construction Company has built a solid reputation of building finely crafted homes that reflect the needs and personalities of each and every client turned friend.
View Portfolio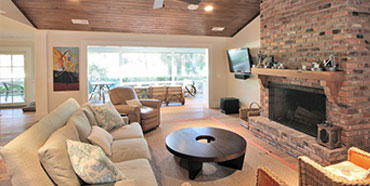 Idea Gallery
Bunting Construction Company's mission is to deliver a quality built home to each and every client. From start to finish, our focus is on building the very best homes that last.
Learn More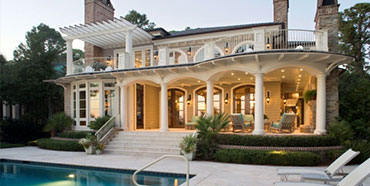 Testimonials
"We love this house." That is what my husband and I say every time we arrive at our Sea Pines home. This is our third year in the house and we are still saying it!...
- Suzy and Buford Sears
We met Scott Bunting when we were interviewing contractors for a major remodel of our Long Cove home some 8 years ago. We knew immediately when we met Scott he was our man...
- Mike and Teri Schlotman
Our Harbour Town villa was completely renovated by Bunting Construction Company. We are delighted with the end result, which has drawn praise from friends and acquaintances...
- Gerry and Joan Ball